Uber Eats Ligue 1 Official Replica Football 2022 Size 5
Store Availability
This product is currently unavailable for your region
Please select a size
Our design teams bring you this official replica of the Uber Eats League 1 and BKT League 2 ball. A hybrid football with the FIFA Basic label.
BENEFITS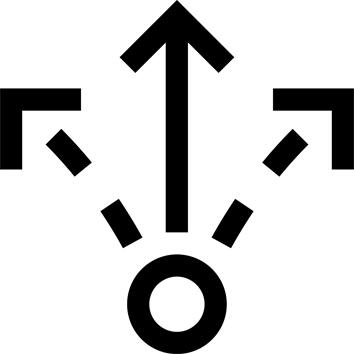 Stable flight
The classic 32-panel design with invisible seams.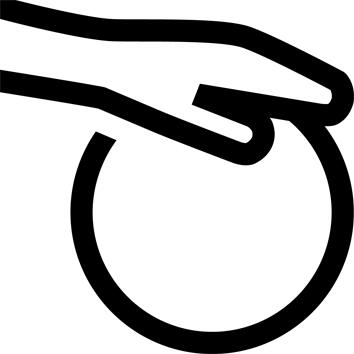 ball touch
We have placed foam panels under the outer cover for added playing comfort.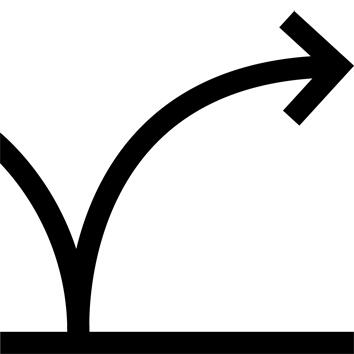 Bounce
Your ball complies with international requirements in terms of bounce.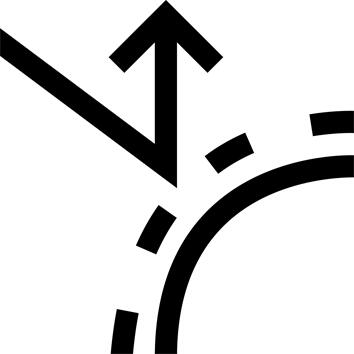 Durability
The panels' stitching is on the inside so that it won't wear out as fast.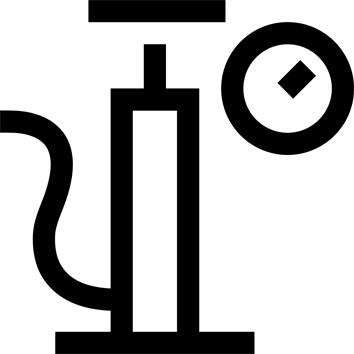 Lasting air retention
Guaranteed to retain its pressure for longer thanks to its rubber bladder.
TECHNICAL INFORMATIONS
Kipsta, supplier of the official Uber Eats League 1 and BKT League 2 ball, for the 2022-2027 period
As a result of the consultation launched in March 2021, the Board of Directors of the LFP has designated Kipsta, Decathlon group's football brand, as the new official supplier of the LFP.
Kipsta premium footballs, designed in France, have been awarded the FIFA Quality Pro label and undergo quality tests at various stages of production.
With the official balls of the Uber Eats League 1 and BKT League 2, Kipsta wishes to demonstrate its know-how at the highest level of competition.
---
Designed in France
This ball, just like the whole of our range, is 100% designed in France, and has been rigorously tested by a combination of lab and field tests. So it meets the strictest standards and requirements, as well as complying with a whole range of additional tests, specifically developed by Decathlon.
Apart from normative tests, our Kipsta Certification Unit carries out additional tests, that enable us to design, but also objectively compare our products.
---
Made in ... ?
Our balls are produced by our industrial partners in Asia (Pakistan and China for this ball).
Pakistan is known and recognised as the football ball capital of the world.
More than 50 years of quality craftsmanship, accompanied by a common commitment (with Decathlon), to 2 main points: respect for workers and the environment.

---
WHAT IS THE KIPSTA CERTIFICATION TEAM?
The Kipsta certification unit is a team made up of qualified field trial engineers, renowned for: establishing specific protocols and tests relating to how the products will be used.
Recruitment of qualified testers with a level suitable to evaluate products' functions.
Objective analysis of results, using statistical tools.
These tests cover general aspects, such as durability, durable inflation, and functions that reflect the ball's technical aspects.
---
The Kipstadium, in Tourcoing, France
To design our balls, we have a dedicated team, as well as a laboratory based in France. The Ball team in France is made up of product engineers, component engineers and test engineers, which means we are able to master the entire ball design process, from components to technical validation.
---
Our ball lab
At Decathlon we've been testing our balls for over 15 years in order to validate our products during the design, industrialisation and post-production phases. A laboratory 100% dedicated to ball tests was even created in 2018 at the Kipstadium site in France.
More than a dozen tests are carried out on our balls. First of all, there are the tests required by FIFA, as well as other, additional tests, created by the engineers within our laboratory.
---
Decathlon, the designer
With 40 years' experience as a designer, Decathlon bases its product development on desirability and accessibility for all, consequently implying a notion of universality in their design (age, gender and nationality).
The group's, and therefore Kipsta's, aesthetic line is a balance between our convictions (simple, technical and clever products) and our sober, universal and modern artistic direction.
---
Designers as well as engineers
The DNA worked into this ball (i.e. the formal basis on which a graphic design is juxtaposed) combines technicity and balance.
The spatial apprehension and the visual effects linked to the ball during its movements are worked on so as not to cause any visual discomfort to the players, thus supporting the design choice.
---
Our industrial partners
We can count on the competence and responsiveness of our industrial partners.
We have strong commitments to our suppliers and production sites, so we can produce with confidence. These commitments, shared between Decathlon and our suppliers, focus on two main points: respect for workers and the environment.

Our industrial management provides us with efficient and reliable components and production solutions.
---
The story behind this ball
Our design team created this hybrid ball after observing football players in action on the pitch.
This ball is a hybrid because its design combines the comfort of a machine-stitched ball with the durability of a hand-sewn one.
We also used a bladder with a special design (2 km of thread is wrapped around the bladder) to ensure lasting inflation and better sphericity.
---
Too light? Too heavy? The weight is standardised...
This ball weighs between 410 g and 450 g (size 5) and complies with official FIFA standards.
FIFA Basic approved.
---
How big is it? What's the circumference?
This ball measures between 68.0 cm and 70.0 cm and complies with official FIFA standards.
FIFA Basic approved.
---
A "round" ball?
Here's how we test sphericity:
Average measured variation: 1.8% max (FIFA Basic certification).
We measure the football's sphericity at 4500 different points and then examine any differences.
If the discrepancy is greater than 1.8 % (FIFA Basic Standard), our engineers are tasked with improving the sphericity to ensure a consistent bounce.
---
Maximum pressure loss test: here's what we do...
Here's how we test pressure loss: We inflate the ball to the recommended pressure (meaning 0.8 bar).
72 hours later, the ball must not have lost more than 15% of its pressure, meaning approx. 0.1 bar (FIFA Basic certification). The pressure after 72 hours must, therefore, be at approx. 0.7 bar.
This also means that it is quite normal for a ball to lose pressure after a few days.
---
We've also tested how much water the ball absorbs...
Here's how we test water absorption:
We simulate rainy playing conditions in a lab, leaving the ball to sit in 2 cm of water on a pivoting support whilst subjecting it to 250 compressions.
At the end of the test, the ball must have absorbed no more than 10% of its weight (FIFA Basic certification).
---
It's all about the bounce
Here's the bounce test:
The ball is dropped onto a steel plate 10 times from a height of 2 metres.
The bounce height must be between 125 and 155 cm with a maximum difference of 10 cm between the ball's highest and lowest bounce.
---
Not even a scratch!
The most stringent test we put this ball through is the shooting machine test.
The ball must resist up to 2500 shots against an inclined flat concrete slab at 50 km/h at a distance of 2.5 m.
At the end of the test, we check:
- the ball's general state: stitching must withstand this test
- the circumference: It must not have increased more than 1.5 cm.- the sphericity: it must not have varied by over 1.8%
- the pressure: loss of pressure must not exceed 12.5%.
---
How about you? What do you think?
We value your feedback and use it to continuously improve our products.A huge thank you in advance for sharing your feedback with us.
---
Tips for storage and maintenance
Do not wash
Do not bleach
Do not tumble dry
Do not iron
Do not dry-clean
---
Storage tips
After use, store your ball in a dry and ventilated place.
---
Restrictions on use
Avoid contact with prickly objects or materials.
---
TESTS AND WARRANTY
Test product
Compliant with international football federations' most stringent standards.Certified to FIFA Basic standards
---
Warranty
2 Years
---
Agree by
FIFA
---