Travel backpack 50L - Travel 100
Store Availability
This product is currently unavailable for your region
Please select a size
We have designed this backpack for all those first outdoor adventures, whether it be mountain trekking or travelling around the world.
BENEFITS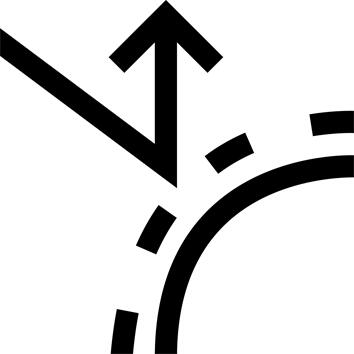 Abrasion resistance
10-year guarantee
P600-coated main fabric inside for added strength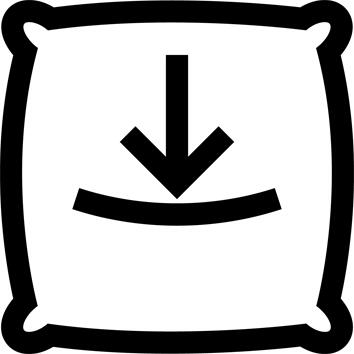 Carrying comfort
Foam straps
Chest strap
Load adjuster straps
Hand rest
Adjustable back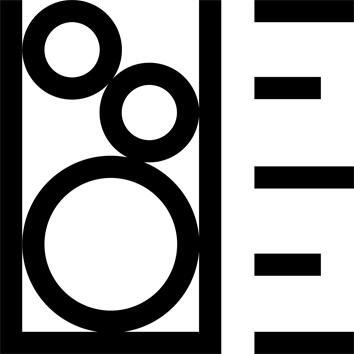 Capacity
Volume: 50L
Weight: 1,4 kg
Dimensions: 62 x 32 x 24 cm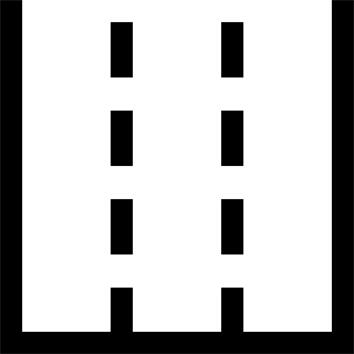 Multiple compartments
Pockets: 3 exterior, 1 interior, 1 belt.
Pole holder
Bottom access and compartments
Ecodesign
We dye the yarn with black granules to avoid using dye baths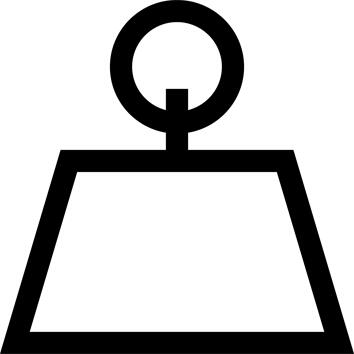 Weight
The backpack weighs around 1.4 kg.
TECHNICAL INFORMATIONS
How do I fill my bag for optimal comfort?
Put your bedding at the bottom. Put heavy gear (tent, camp stove, food) near your back. Pack your clothes around these items. You can place mats under the flap if there is no space inside; Keep a rainproof jacket and fleece close at hand. Keep a rainproof jacket and fleece close at hand. Place small items for daily use (sun cream, map, glasses etc.) in the pockets. If carrying a hydration pack (water bladder), this should be placed in its special pocket along the back.
---
How to adjust your backpack height?
Set the bag for the height you think will be correct and then adjust it (see. "How do I adjust my backpack?").
With the belt on your pelvis, put the straps around the front part of your shoulders and the load adjuster straps (which are sometimes also height-adjustable) at an angle of around 45° (they should never be horizontal or vertical).
When trying it on, if the back seems too short or too long, readjust and try again until you are satisfied.
---
How do I adjust my backpack?
First, loosen all straps (shoulder straps, belt, load adjuster straps).
Put the backpack on. For backpacks with a capacity of 50 L or more, place the hip belt correctly (it should sit over the pelvis) and tighten it.
With smaller size bags, place around waist.
Tighten the shoulder straps.
Finally, adjust the load adjuster straps as needed.
---
How is bag volume measured?
The volume of each backpack is measured using a standard method: we use small balls to fill the main compartment as well as each pocket. We then empty these balls into a graduated container, which gives the equivalent volume in litres, with a tolerance of a few percent.
The weight indicated is that of our benchmark sample. There may be slight variations.
---
10-year guarantee
The guarantee covers any backpack faults, except those caused by normal wear and tear and improper use. This special 10-year warranty will only be granted upon presentation of the receipt and the product, if the product is covered by warranty, it will be repaired or exchanged, free of charge. This commercial guarantee does not exclude the legal guarantees applicable depending on the country and / or state.
---
Water compartment
The bag has an inner compartment to store a water bladder. This is sold separately from the backpack.
---
Protect your bag from the rain
The backpack is not waterproof. We recommend you kit yourself out with a rain cover, available separately, if you predict threatening weather conditions.
---
REPAIRS
All the backpack buckles can be repaired and are available as spare parts if broken.
---
We dye the yarn with coloured granules to avoid using dye baths
Textile dyeing requires a lot of water but also produces waste water from the dye baths.
To reduce the environmental impact, we have opted for mass pigmentation (also called Dope Dye), integrating the colour pigments from initial thread manufacture.
---
Tips for storage and maintenance
Hand wash
Do not bleach
Do not tumble dry
Do not iron
Do not dry-clean
---
Storage tips
Store your backpack in a dry place.
---
Restrictions on use
Not waterproof, protect belongings when raining.
---
TESTS AND WARRANTY
Test product
Using lab and field tests, we check the bag's resistance to abrasion and tearing, its colour-fastness under UV light and washing, and its water resistance. Then, the weighted backpack is placed on a dummy that simulates ageing by replicating thousands of fast walking movements, to check the durability of assemblies. The components (fabrics, buckles, straps, foam, zips, etc.) are also tested separately so that we can guarantee these bags for 10 years.
---
Warranty
10 Years
---
Agree by
All our backpacks are field-tested by users who represent the target market in conditions identical to those found in typical use. Our Field Test Missions team up our product managers with people not affiliated with QUECHUA to test, improve and validate our products.
---