27.5" Mountain Bike ST 100 - Yellow
Store Availability
This product is currently unavailable for your region
Please select a size
This 27.5" mountain bike is designed for getting started with MTB touring in dry weather, for rides up to 1.5 hours.
BENEFITS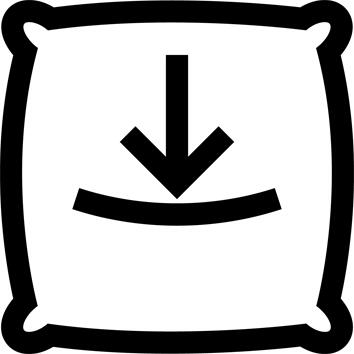 Cycling comfort
Enjoy touring: raised position, 80 mm suspension, hammock saddle, FLEX seat post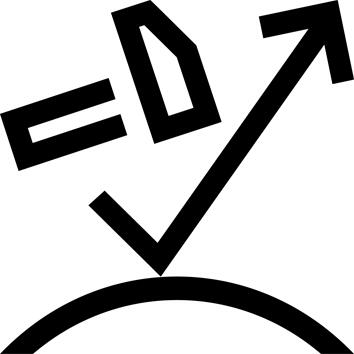 Robustness
An ultra-strong MTB: double-walled rims and welded saddle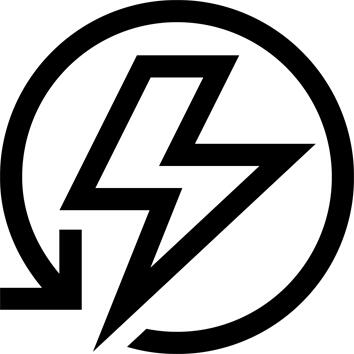 Efficiency
Light frame, 21 speeds, 27.5" wheels (XS 26"), tyres with low rolling resistance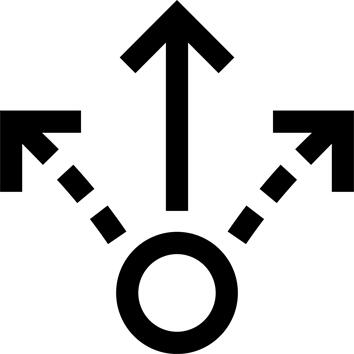 Directional control
Steering control: V-Brake calipers, tyres with side knobs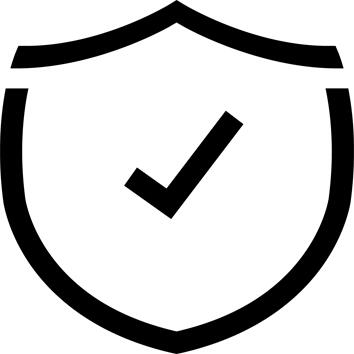 Lifetime warranty
ROCKRIDER offers a lifetime warranty on the frame, handlebars and stem
TECHNICAL INFORMATIONS
Weight
XS:15.3 kg
S: 15,4 kg
M: 15.5 kg
L: 15.6 kg
XL: 15,8 kg
---
UNISEX FRAME
With a very marked slope on the top tube and a wide range of sizes (from XS:1.40m to XL:2.00m),

The ST 100 mountain bike frame is UNISEX.

The ST 100 mountain bike exists with the same frame in a WOMEN'S version: fitted seat, narrower handlebar, shorter stem, fork with a more flexible spring, and brake levers that are closer together.

As a woman, if you choose the men's model, we recommend at least purchasing the Women's Sport 500 saddle which is fitted to the female form.
---
A LIGHTWEIGHT, COMFORTABLE, FUN FRAME
It isn't always easy to get the right position on a mountain bike. Our designers created a frame that's easy to get onto.
The 100% aluminium CGF frame (Comfort Geometry Frame) is both comfortable and easy to handle. The slope angle has been designed to keep your back straight, while the rear bases were shortened to make the bike very agile in turns.
---
DERAILLEUR and DRIVETRAIN
3 x 7 speed chainrings, 21 speeds total!
2 easy-to-use grip shifters on the handlebars.
Left (chainrings): control ascents/descents.
Right (speeds): more precise control over your pedalling.

Details: -Triple-chainring chainset (22/32/42 teeth) + protection / grease.
-MICROSHIFT FD-M20 FRONT derailleur
-MICROSHIFT RD-M25 REAR derailleur
-MICROSHIFT MS25 grip shifters with speed indicators
-SHIMANO TZ500 7 cog cassette, 14 to 28 teeth
-Large, solid KMC Z51 chain
---
Front suspension
The 80 mm front suspension helps you overcome your first obstacles on slightly uneven trails with no worries.

Its mechanical spring is a stamp of reliability. And the fork is particularly easy to maintain.
To adjust the stiffness? It's very easy using a single dial.
---
27.5" WHEELS & TYRES FOR DRY TERRAIN
The wheels of the ST 100 are tolerant and robust, with 27.5" double-walled 28-spoke rims (26" for the XS size). Slow down without worrying about obstacles: small rocks, cracks, holes and bumps!
Because you're getting started with MTB touring on dry ground, this mountain bike is equipped with DRY 27.5 x 2.0 tyres. Their performance is optimised thanks to the rounded central section, whilst the side lugs provide good grip on turns.
---
V-brakes with pads
Two V-Brake pads for effective braking.These brakes are composed of callipers that exert more or less pressure on the rim to slow or stop the rotation of the wheels.
Thanks to the special design of the ST 100's aluminium brake levers, you only need two fingers to brake.One a year, check how the pads are wearing. If the grooves are disappearing, take your bike to your local store's workshop.
---
HANDLEBARS, STEM, GRIPS
With a stem that tilts 10° upwards, the riding position of the ST 100 is raised, accessible, and comfortable.
In detail:

-Aluminium stem, 90mm long, with a 10° angle for maximum comfort.
-620mm wide steel handlebar, for stability and control.
-Grips in "soft touch" material' for good grip and a soft comfortable feel.
---
Saddle
The saddle of the ST 100 is welded to prevent any movement of the saddle.

And because your comfort is our priority after your safety, we've added an exclusive wider Ergofit saddle with a hammock shape.

Easily adjust the height of your saddle with the Flex steel seat post, either 350mm or 400mm long (according to the bike size). Its reduced diameter of 27.2mm provides your seat with natural flexibility, 30% more than a standard solution.
---
Platform pedals
The Rockrider ST 100 mountain bike is supplied with hard resin platform mountain bike pedals for added lightness and safety.
If your foot slides on the pedal, there's less risk of injury.
---
TRANSPORT and STORAGE
We added a quick release system for easily attaching/removing the front wheel.

There is a nut at the back to secure the bike and limit the risk of theft. You will need a spanner to remove the back wheel.Our advice: a bike rack is an easy way to transport your mountain bike without dirtying your car.
---
Accessories
Your ST 100 mountain bike comes with a chainring guard (to protect your clothing from dirt), bell, lights, wheel reflectors and pedals.
The frame is compatible with:
-500 chainstay stand (ref. 8302792)
-100 bottle cage (ref. 8049106) and 500 bottle cage (ref. 8358133)
-Mountain bike mudguard set (ref. 8385291)
-100 saddle bag (ref. 8347394) and 500 saddle bag (ref. 8354448)
-500 pannier rack (ref. 8364376)
-POLISPORT GROOVY frame-mounted baby seat (ref.8385622), from size S
---
comfort and safe
Your bike's fittings (chain, derailleur, brakes, etc.) will adjust over time. Take advantage of a free servicing within 6 months after purchase. Our technicians will carry out a 13-point inspection of your bike. Just come to your nearest Decathlon workshop with your Decathlon card and/or receipt.
---
WHAT SIZE MOUNTAIN BIKE TO CHOOSE?
Several sizes available:
XS: between 1.40m and 1.54m
S: between 1.55m and 1.64m
M: between 1.65m and 1.74m
L: between 1.75m and 1.84m
XL: between 1.85m and 2.00m
To adapt the bike to your height and size, try these tips:
1/ Sitting on the saddle, you should be able to touch the ground with the tips of your toes.
2/ To adjust the saddle height, your knee should be slightly flexed with the foot on the pedal in the lowest position.
3/ If you're between two sizes, choose the larger size.
---
PHOTOS NON BINDING
As for the 7 cog cassette with 14 to 28 teeth, the photos or videos on the description of the bike show a SHIMANO TZ500 cassette. However, due to supply difficulties, the bike can be equipped with an equivalent WHEELTOP cassette .
---
Tips for storage and maintenance
Storage tips
After washing, rub with a dry cloth to remove all traces of moisture. Store your mountain bike in a cool, dry place, away from corrosive products and salty air.
---
Restrictions on use
Not suitable for XC, All Mountain, Enduro and BMX.
---
TESTS AND WARRANTY
Test product
Our engineers always have real riders test all our products in real conditions. These tests round out our lab tests and let us validate all our products before they hit store shelves.
---
Parts guarantee
Lifetime (frame, stem, handlebar). Availability of spare parts: 2 years.
---